CONDUCTIVE POLYMER ALUMINUM SOLID ELECTROLYTIC CAPACITORS
Conductive Polymer Aluminum Solid Electrolytic Capacitors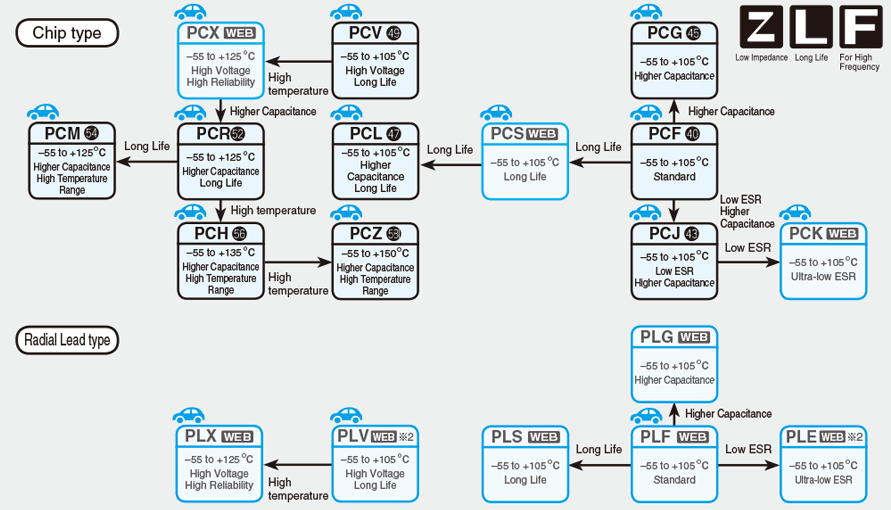 ○ Page number
※ May have values that are scheduled to be discontinued. They are not recommended for new designs. Please refer to the series data pages for details.
System Diagram for
SMD type
Radial Lead type
CONDUCTIVE POLYMER HYBRID ALUMINUM ELECTROLYTIC CAPACITORS
Conductive Polymer Hybrid Aluminum Electrolytic Capacitors

○ Page number
:AEC-Q200 compliant. Please contact us for details.